Author: Nick Rankin
Created: 23-07-2021 10:30
Modified: 23-07-2021 12:07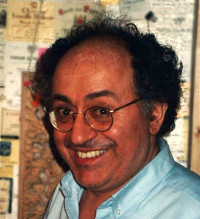 Chipped based phonecards were first introduced by France Telecom in the year 1983. Invented by French inventor Roland Moreno chipped based phonecards were revolutionary in terms of better security and durability compared with the previous magnetic and optical card types. Moreno had researched and developed the smartcard (chipcard) for use in banking and as a secure way to authorize transactions. It is important to note that chipped based smart cards were not confined to just phonecards; your bank card, mobile SIM card, Cable or Satellite TV viewing card and any form of card with a chip embedded are all based on the same technology. Moreno had established his own company Innovatron in order to market his ideas and intellectual property. The Innovatron flag logo is seen quite regularly on Irish Callcards, particularly with the very early cards. Take a look at some of your Callcards, you'll probably spot this flag somewhere on the back of one of them:

Read more...